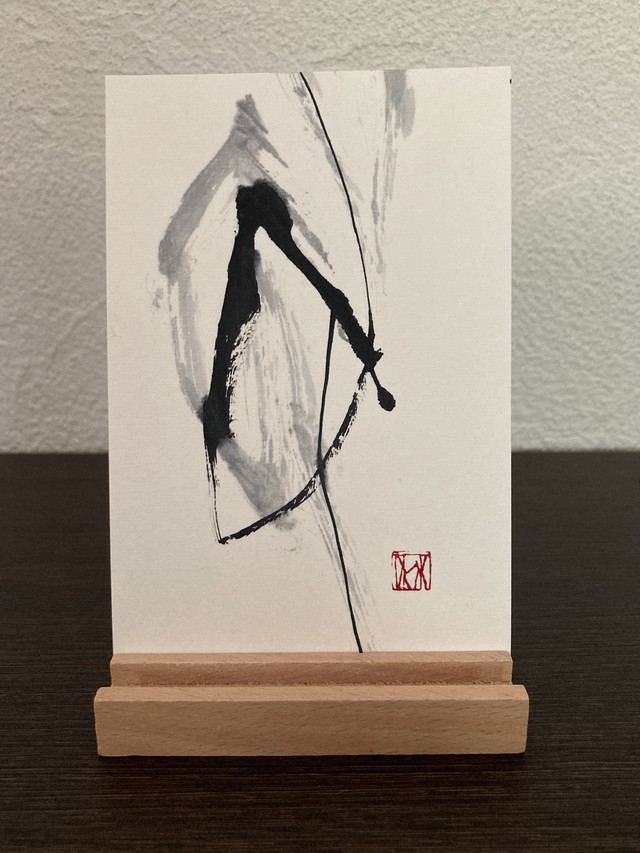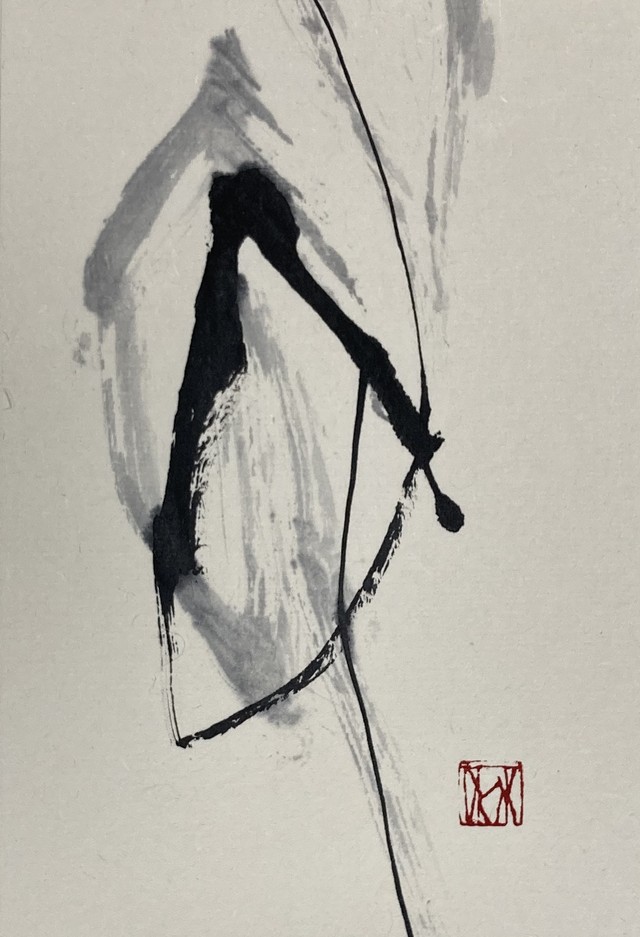 直筆ポストカード#15 hand-drawn postcard#15
Japan domestic shipping fees for purchases over ¥ 5,000 will be free.
Shipping fee is not included. More information.
高本麻美子直筆、自刻印を押した1点もののポストカードです
直筆だからこそ伝わる、筆と墨の呼吸をお楽しみください

中国手漉き単宣紙はがき、青墨

<注意事項>
※墨色はデジタルで再現しにくく、画像は実際の色とは異なることをご理解ください
※宛名面に墨が飛んでいる場合があります
※乾燥過程で生じる反りはなるべく直していますが、多少の反りが残る場合があります

Mamiko Takamoto's hand-drawn postcard with a self-made stamp
Enjoy the breath of brush and ink that can be transmitted only by hand-drawing

SUMI ink on Chinese handmade paper 'Tan-sen' postcard

<Notes>
* Please understand that the Sumi color is difficult to reproduce digitally and the image may differ from the actual color.
* There may be Sumi ink stain on the address side.
* The warpage that occurs during the drying process has been corrected, but some warpage may remain.
Add to Like via app
Shipping method / fee

Payment method