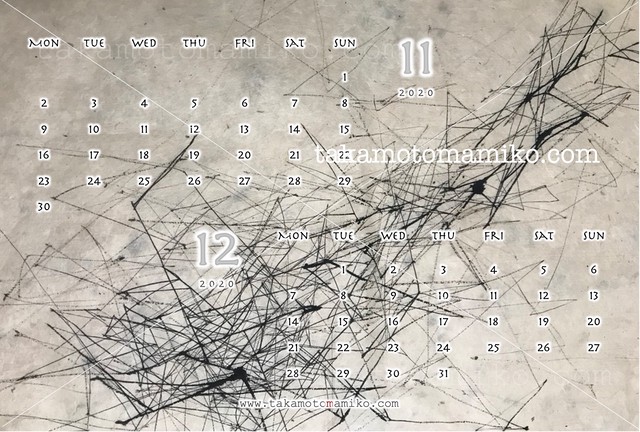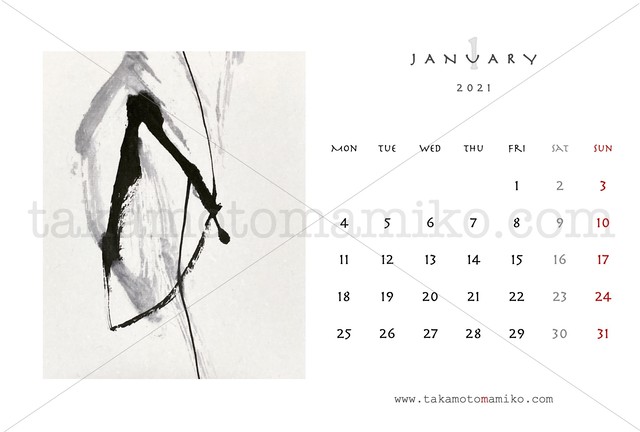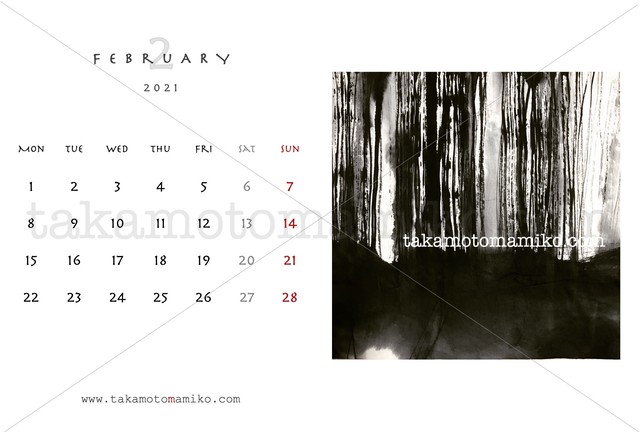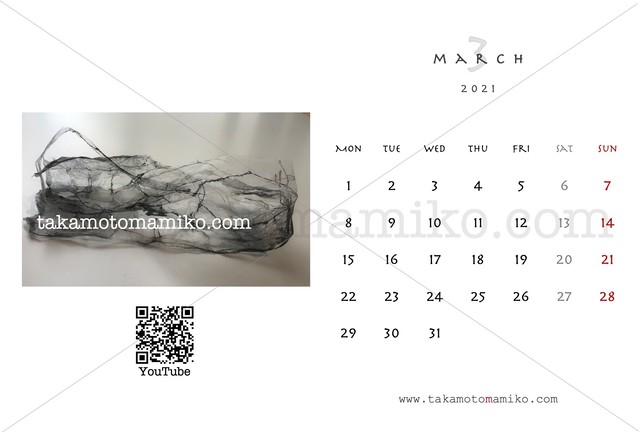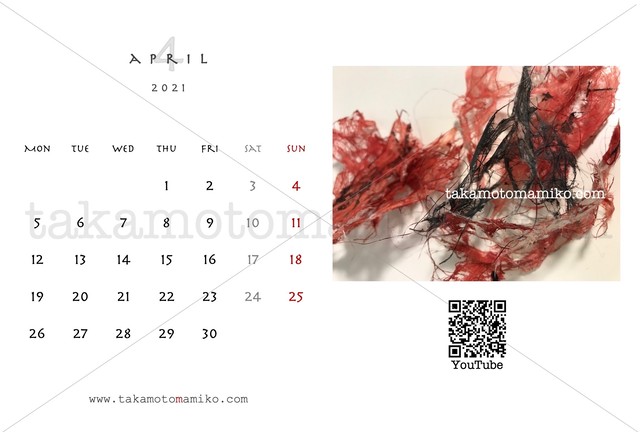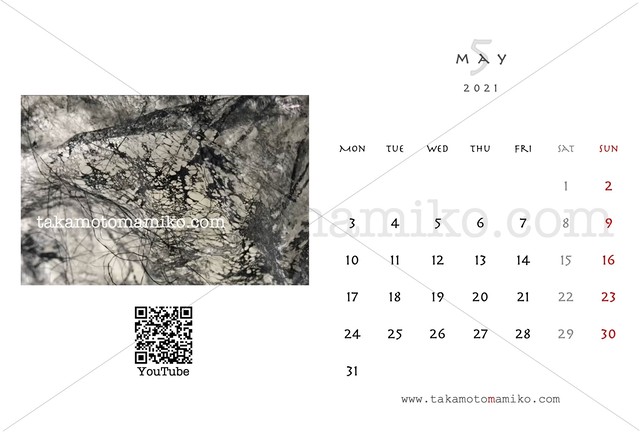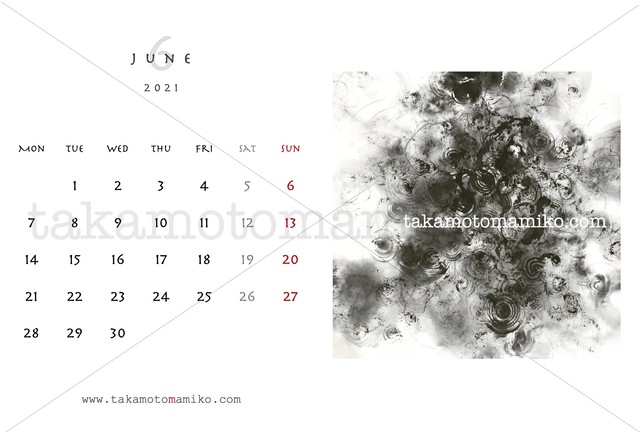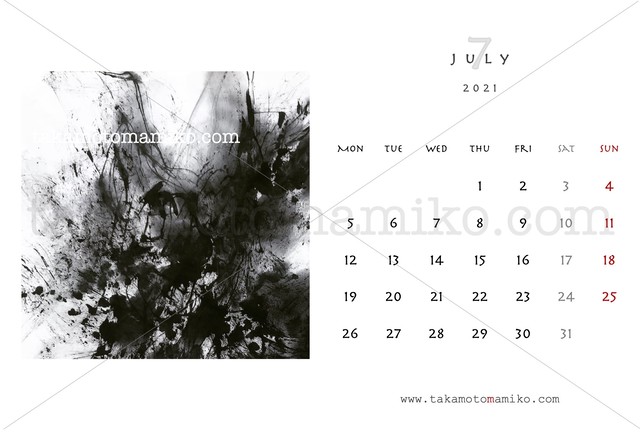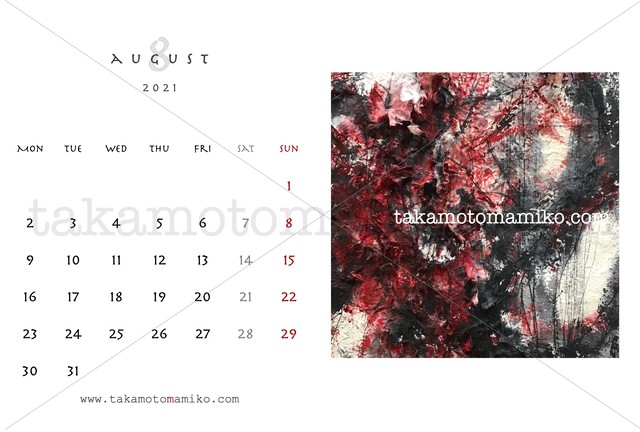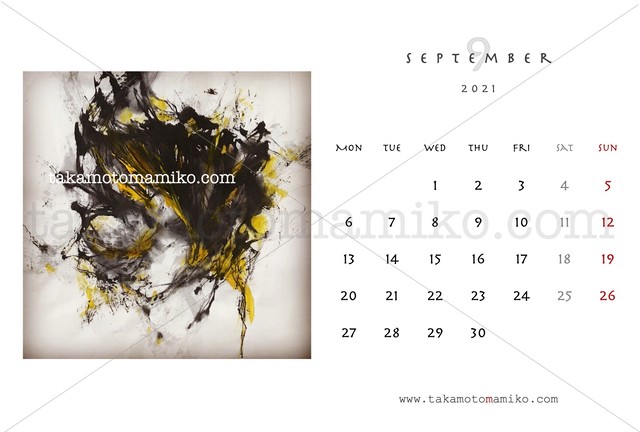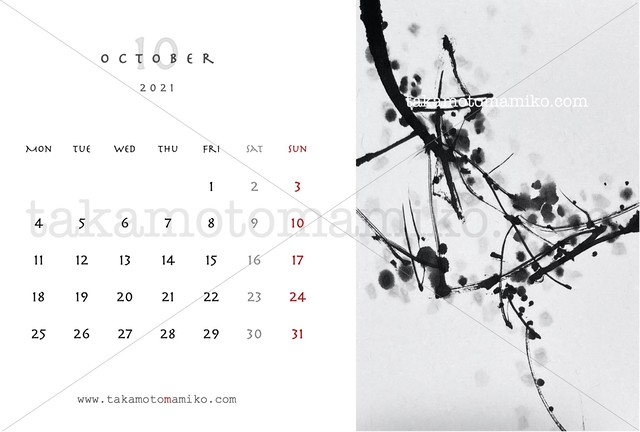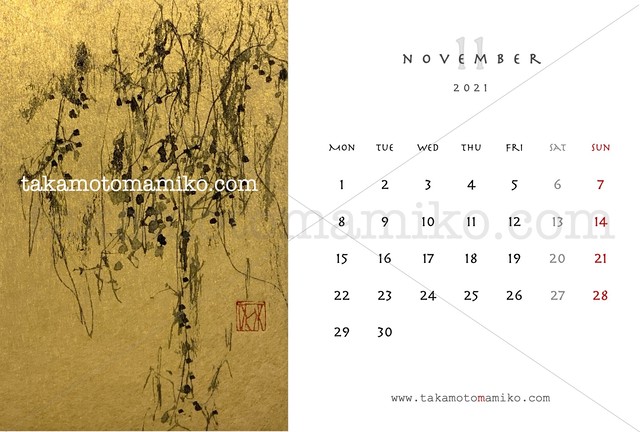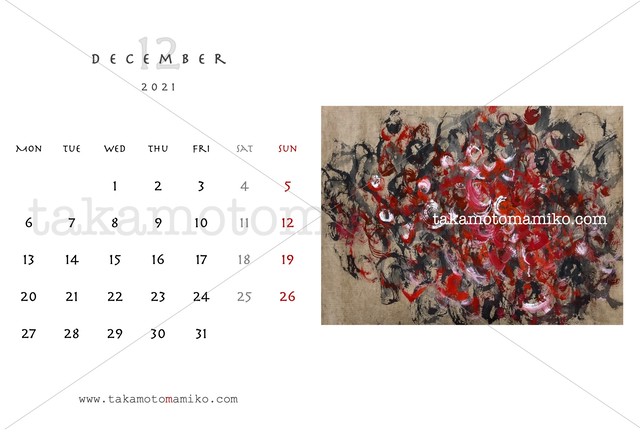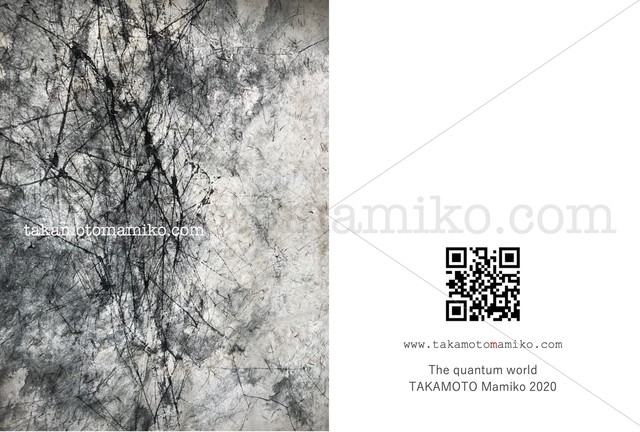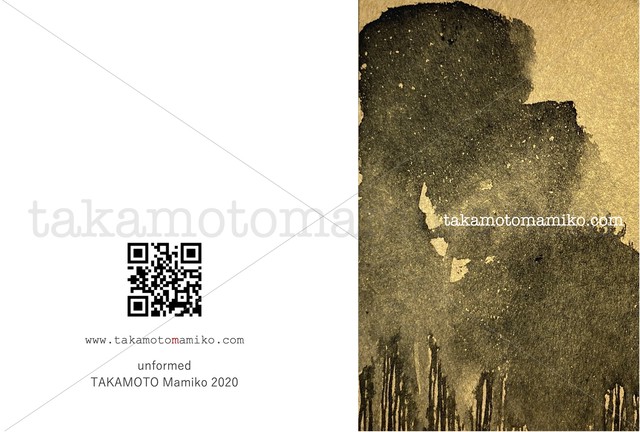 2021カレンダー JPG版 2021calendar JPG version
calendar_2021_jpg_L.zip
Download URL
You can DL after purchase (27433760byte)

高本麻美子オリジナル 2021年のカレンダーのJPG版です。

・全16枚、各2330 × 1574px
・祝日の表記はありません。
・合計 約27.4MB
・決済完了後のキャンセル・変更は一切お受けできません。
・このデータを個人または家庭で私的に使用する範囲で、複製(プリントアウト含む)することは構いません。そのほかの無断使用(アップロード、メール送信、コピーなど)は禁止します。

Mamiko Takamoto's original 2021 calendar, JPG version.

・16 cards, 2330 x 1574px each
・ There are no notation of national holidays.
・About 27.4MB in total
・ Cannot be canceled or changed after payment is completed.
・The data may be duplicated (including printing) for personal or home use only. Any other unauthorized use (uploading, emailing, copying, etc.) is prohibited.