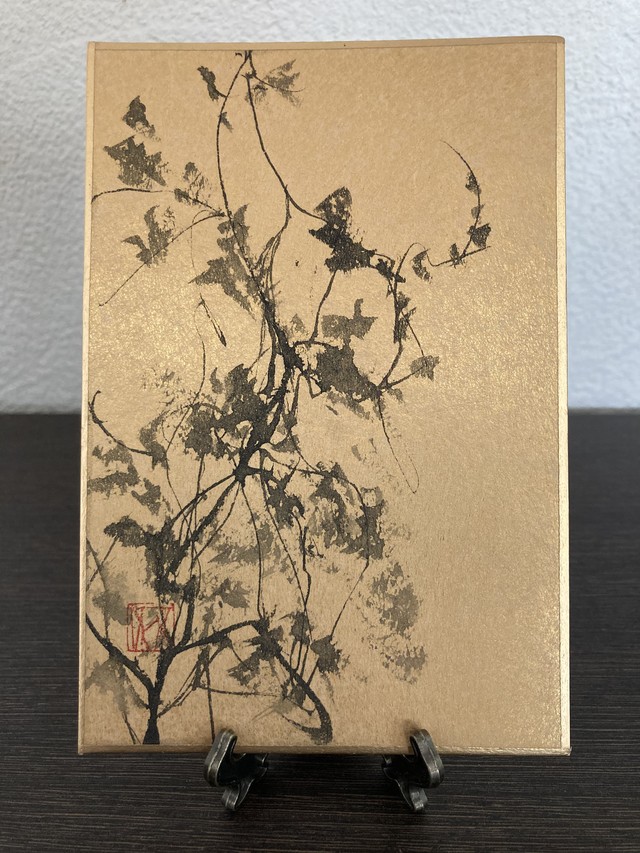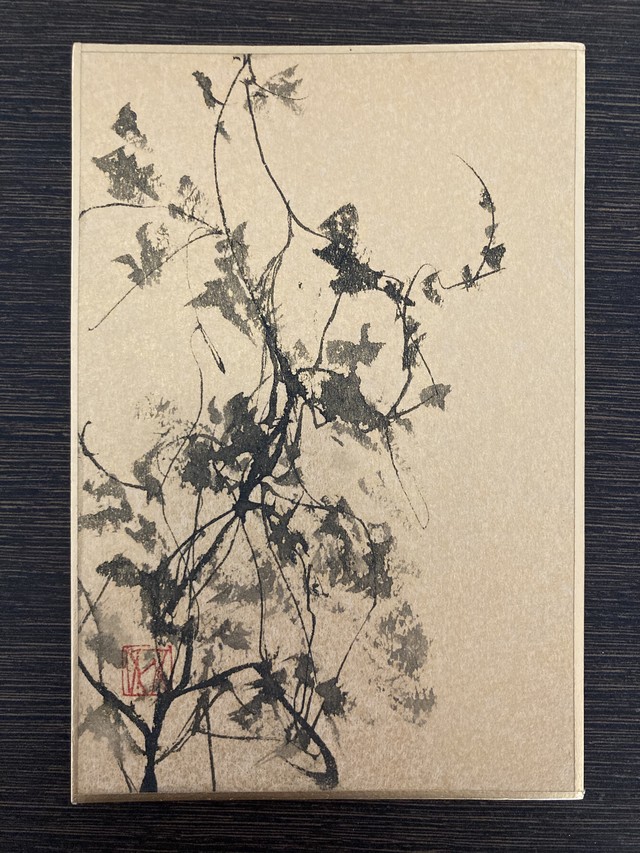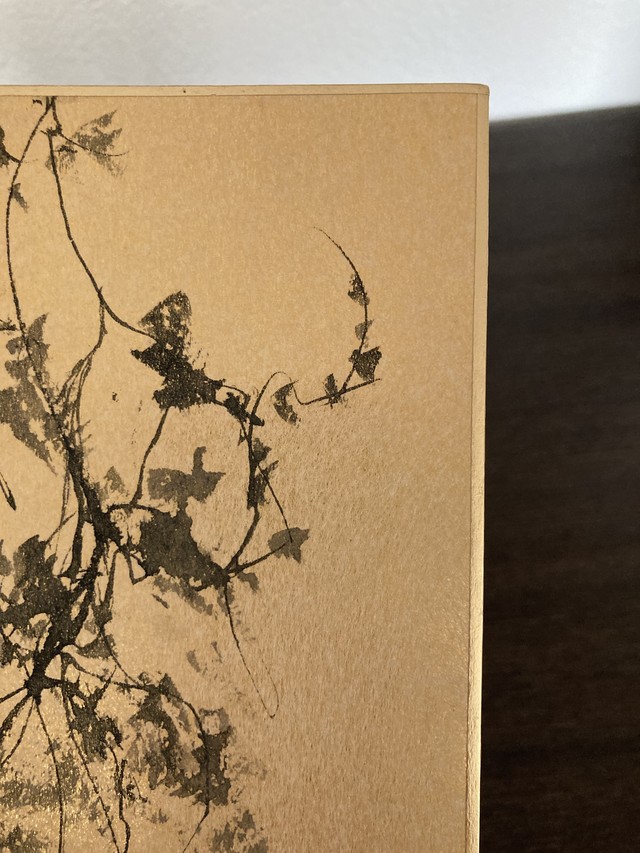 直筆色紙はがきサイズ 金箔紙 #3
Japan domestic shipping fees for purchases over ¥ 5,000 will be free.
Shipping fee is not included. More information.
高本麻美子直筆、自刻印を押した1点もののはがきサイズの色紙です
直筆だからこそ伝わる、筆と墨の呼吸をお楽しみください

色紙、青墨

<注意事項>
※墨色はデジタルで再現しにくく、画像は実際の色とは異なることをご理解ください
※金箔の上に薄い和紙が貼られた色紙のため、光の加減によって色味が異なります


One-of-a-kind postcard-sized colored paper, handdrawn and stamped by Mamiko Takamoto.
Please enjoy the breath of the brush and ink that can only be conveyed by the handdrawing.

Shikishi, blue ink

<Notes>
The ink color is difficult to reproduce digitally, so please understand that the image may differ from the actual color.
The color of the paper will vary depending on the lighting conditions because of the thin washi paper pasted over the gold leaf.
Add to Like via app
Shipping method / fee

Payment method